Do you feel congested with too many items like books, kids toys, and other important but not essential things around you? When you don't find enough space to move around freely, you feel it quite irksome. And for kids all the more troublesome if they don't have enough space.
My kids who are 4 and 6 six years of age scatter their books, playthings, toys, pencils, erasers, home work sheets and project charts all around making it a big mess. Sometimes I cannot even walk freely without putting my foot on any one of the scattered things.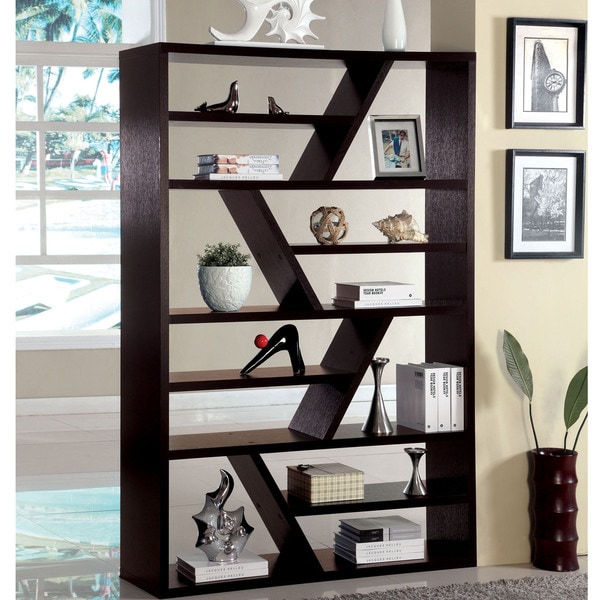 I don't say that my kids don't have a bookshelf, and an exclusive place reserved for keeping their toys at the bottom of the huge wall cupboard in our living room. Still I find many times our living room is very congested. Something must be done to get my living room livable.
Why don't you go for a display shelf?
Why can't have one more shelf all these things? I find lots of empty walls inviting me to fix something on to them. So it is no problem for anyone if I can have one more display shelf on the other wall in our living room. Moreover, it creates more space for keeping many things.
It seems the idea has got many advantages and a few setbacks as well. The biggest hurdle is managing the money and to invest on the display board is not a prudent decision on my part especially when the budget is very tight.
When I shared the same with one of my friends, he immediately offered some support and has come forward to make a display shelf himself on Sunday, provided I give him all the required materials.
Make it a hobby to make wood furniture
Making small and useful furniture items is a great hobby! It saves you lots of money. On top of that you will have the joy of creating something on your own. The next Sunday when we were ready with all the materials for making the display shelf, my friend came with all the necessary tools and equipment to make the shelf.
The hand tools and the power tools he used were very easy to use and I felt like I too can learn the art of making wood cupboards and display shelves. It just took a few hours before he made it ready and fixed it on the wall. Among the tools I found the wood router as the most important tool he used.
What I understood from my observation of the entire process of making the display shelf was very encouraging. It made me think a bit more seriously into developing the hobby. I sought my friend's guidance and support to make a freestanding wooden shelf for bed room.
Make Freestanding Wooden Shelves
Free standing wooden shelves are very useful in the bedroom to keep the bed sheets, pillow covers, towels and clothes. It doesn't require glass doors as most of the things that we keep in them are not display items.
Simple and plan wooden doors with strong frame are enough to keep the things safe. I have decided to make a freestanding wooden shelf of 6×3 measurements. It can accommodate many things with enough space.
Fitting the glass doors for the freestanding wood shelf will definitely enrich its appearance and look. Though I thought I should not go for glass doors, at the end I wanted to go for glass doors.
Within a few hours of effort, we could make an excellent freestanding wooden shelf. As my friend has got all the right tools including the wood router to cut the stunning edges and borders, we made a very good looking shelf.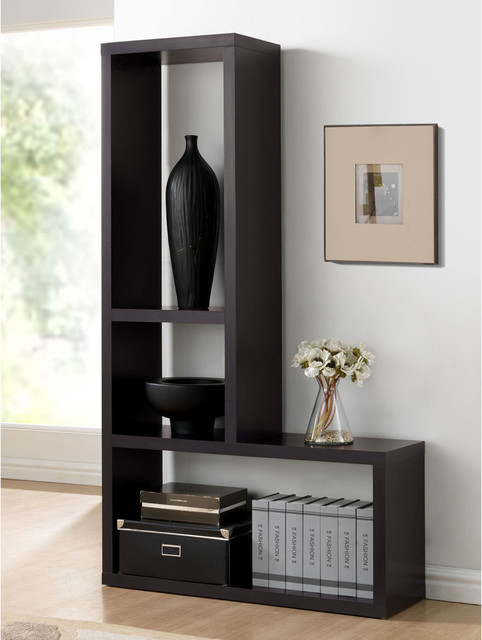 Go for a grand 12 Compartment Shelf
Ever since I learnt making wood shelves on my own I have developed a strong desire to make the freestanding wooden shelf with 12 compartments. It is an ideal choice for keeping the rare collection of artifacts, antiques and toys. Even we can keep books in some of the compartments.
You will have lot of choice in planning how to display the things in a variety of ways with the 12 square shelves. Whenever you feel it is encroaching much of the living space in the room, you can plan to make wall mounted shelf. There is always a facility to attach it to the wall.
Prefer wood to metal
Prefer wood to steel as wooden furniture has more advantages than the metal shelves.
First of all, the metal frames and shelves look awkward. Though they have more durability, better go for wood.
Second, maintenance is easy. You can keep the wooden shelves equally durable.
Lastly, wood absorbs heat and sound. It is the best option to reduce the echo in the room, if you find there is echo of noise in the room.